GUARANTEE:

Get 30% Optin
Rate...Or Full Resend Free!

Until now, we've been offering a 20% optin rate guarantee on my new traffic source.

To this point nobody had to take me up on it.

So we're raising the bar.

We guarantee every 3rd visitor from this new traffic source is going to optin to your list.

That's guaranteed 30% optin rate.

That's one of the ballsiest guarantees any traffic provider has ever made in the history of online marketing. That's how confident I am in the quality and reliabitlity of my new traffic.

I invite you to get excited about growing your list, your business and your profits totally risk-free by submitting your application below.
I actually have a recurring income now!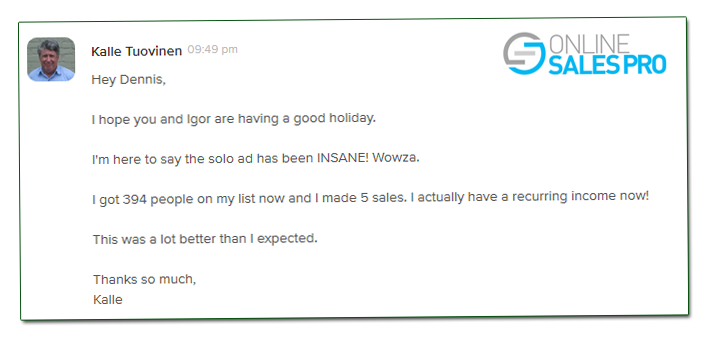 This was the best solo ad I ever ran by far.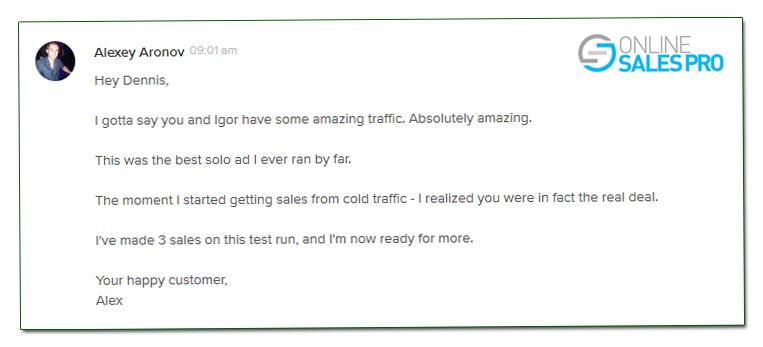 We got 12 upfront sales and 2 more on the followup
12 Sales from a 500 clicks order
$640 in recurring commissions!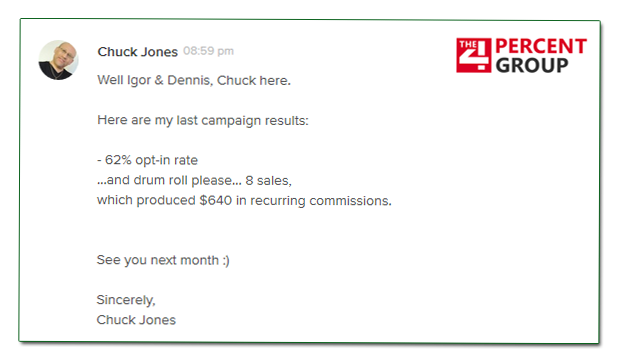 Unbeliveable results!
29 sales and an opt-in rate of 80%. Incredible!
Another Month, Another Great Campaign