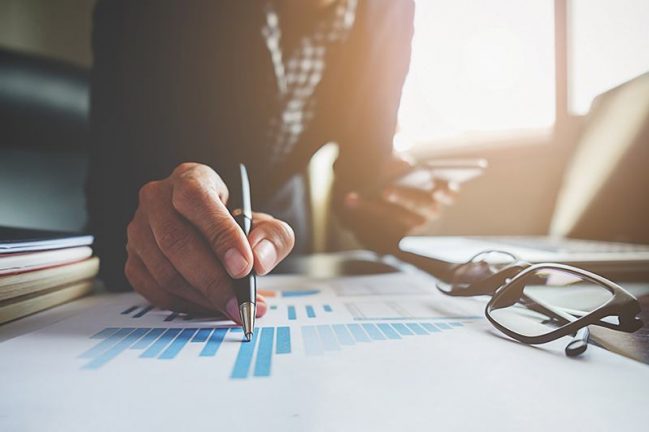 I hope I don't need to sell you on the importance of solo ads tracking for your funnel.
Even the thickest marketers know they can't improve what they don't measure.
Ironically, when it comes to tracking – just like working out – everyone knows how important it is yet few actually do it.
Knowing how important physical exercise is for your health doesn't mean you'll hit the gym 3 times a week.
Why don't marketers track? Why do they refuse to do it in spite of knowing how much more money they'll make?

My guess is they're overwhelmed.
Mostsolo ads tracking solutions are unnecessarily complex.
Take Google Analytics for example. It offers an incredible array of metrics. It's one of the best solo ads tracking solutions there is. And its free! There's no reason not to use it. Other than, perhaps, that it's so darn complicated you need to hire a developer to set it up!
In addition, you won't need to know your bounce rate, average time spent on page and 1st time visitor count unless you're sucking up to Google.
Solo ads tracking is different than SEO. It's much simpler.
There's only three metrics you need to track:
– Total visits (unique and raw)
– Opt-in rate
– Sales (front and back end)
If you can't fathom dealing with code, FTP and tracking pixels – use ClickFunnels. As long as you host your funnel on CF, you can track your entire funnel by ticking a box.
Otherwise, you'll need a third party software to track your solo ad conversions.
3rd party trackers are pixel-based.
This means you must place an image the size of 1 square pixel on your conversion page (the page visitor lands on after taking action that qualifies as conversion such opt in or purchase).
When the visitor lands on the conversion page, it loads the pixel and registers one conversion.
Each conversion point in your sales funnel requires a pixel to be accurately tracked.
Best solo ads tracking software
When it comes tosolo ads tracking software, I don't look for the best one. I look for the one that gives me what I need.
And what I need is to be able to accurately track clicks, opt ins and sales while I got traffic coming in from several solo ad sources at the same time.
I need to be able to create a solo ads tracking link fast when I need one.
I also need it to be stable.
That's why I use Quality Click Control.
It's a specialty tracking solution for solo ad marketers. Unlike most trackers that are developed by egg heads who never so much as spent a penny on paid traffic, Quality Click Control has been developed by a marketer who used to buy and sell solo ads for a living. It is the most accurate solo ad tracker on the market.
You don't need a degree in computer science to benefit from its full potential. It's very simple to use.
Here's how to create your optin conversion pixel with Quality Click Control:
Once you've created the pixel, place it within the code of your thank you page – the page your prospect sees immediately after giving you their email address.
How to track visitor behavior
A tracking software such as Quality Click Control presents you with cold numbers.
But it doesn't tell you what you need to do if your sales page isn't converting.
That's why you need a different sort of tracking software – heatmap and user experience intelligence analytics.
To put it bluntly, if you could watch over your visitors' shoulder as they interact with your sales funnel, you would be able to know exactly what they love and what they hate about each page of your sales funnel.
And knowing that is money!
There's several heatmap solutions out there, but I like HotJar the most.
It not only provides you with heatmap and scrolling analytics, but it also records visitor sessions. So it's kind of like looking over the customer's shoulder. At less than $30 per month, it's great value for your money.
Here's one of my visitors interacting with my website.
This gives me a lot of information to work with.
First, I know they're a mobile user from the UK. Based on their screen resolution, I can even guess what's the mobile device they're using, implying their income.
Next, the recording shows me which parts of the letter my prospect reads, which part they choose to skip and where they ultimately stop.
In this case, visitor stopped reading the letter about half way through. This tells me they either got pulled away by something or they got discouraged and move on.
Looks like I need to work on the middle part there. Back to the drawing board!
How to split test solo ads
The purpose of solo ads tracking is improvement, not measurement.
Most marketers treat their stats as a binary report.
If it converts well – keep throwing money at it.
If not – scrap it and move on to the next shiny object.
They're wrong to do that.
Tracking your conversions and visitor behavior is not an isolated act. It's the first step of a two step-process
The data you collect tells you two things:
– It shows you the pages/offers that need work
– It shows you the pages/offers that perform well and can be improved
One is just as valuable to know as the other, because both offer opportunity to quickly increase your bottom line.
The only way to fix a bad page or squeeze more money out of a good one is to split-test core marketing elements.
Split-testing (aka A/B testing) – method of comparing two versions of a webpage, offer or app against each other to determine which one converts better.
It's hard. It's boring. And it's also work. But you should do it anyway.
Why?
Because even the most experienced marketers can't predict what's going to work. Most of the time they're just guessing like the rest of us. But since they're experts, they call it "testing."
A/B testing is the only way to find out what works in the real world.
You can split test any part of your entire funnel. But that would take forever. It will also cost you a fortune.
Here's the core elements you should test for fastest conversion improvements:
– Headline – on average, 8 out of 10 people will read the headline, but only 2 will read the rest. This is the secret to bringing bad offers to life.
– Price – three management professors at Yale split-tested gum prices. The study gave subjects $1 with which they could either buy one of two packs of gum or keep their money and buy neither. When the researchers priced both packs of gum equally at 63 cents, only 46 percent of subjects made a purchase. By contrast, when they priced the packs of gum at 62 cents and 64 cents respectively, 77 percent of subjects made a purchase.
Price split tests extend beyond social science. Earlier this year we discovered that our ideal customer perceives prices in $100 increments. In other words, a $47 product sells just as well the same product priced at $97. But if the price climbs over $100 ($117, $147, $177…) conversion rates drop.
Split test your prices. You could be leaving a ton of money on the table.
– Bonus – most people are lazy about their bonuses. They're even lazier about split testing them. Split-testing your bonuses doesn't mean stacking up more of 'em on your offer. It could be something as simple as offering a different media (checklist instead of video) or a completely different offer altogether (free ticket to a seminar instead of interview with an expert).
– Illustration –your product illustration creates the idea of tangible value for an intangible product. This gives you the creative freedom (in fact, there are no limits) to illustrate anything. I've seen eCover split-tests resulting in a 2% conversion boost. On another surprising occasion, we got a 0.5% bump by switching illustration color scheme from exciting green to expensive black.
– Unique Selling Proposition – one product can be sold in several ways. A course on freelancing could be positioned as a great way to make a part-time income to fund your next trip. Or it could be introduced as an alternative to a job you hate. It could also be the remedy to a job crisis.
Use Optimizely to set up quick and easy split tests. You can split test entire pages or specific elements. It allows you to split test any part of your website without sinking waste deep in code.
Watch this tutorial to see how easy it is:
Most important solo ads tracking metrics to watch
A common mistake in solo ads tracking is to get tied up in your opt in rate and sales conversion.
They want to be better than average as far as their numbers go, although we already know that there is no such thing as an average solo ad conversion rate.
Those are important metrics, but hardly the most important ones if you'd like to get rich with solo ads.
Sure, knowing how to build a funnel that pulls a 50% opt-in rate is super nice, but besides knowing how many subscribers you generate and how many of those subscribers turn into customers, you should also know what each customer is worth to you.
Without this data, you may be losing money without knowing.
Imagine you ran a 1000 click solo ad that generated 30% optin rate (300 opt ins) and 10 $17 sales. The solo ad cost you $500 and you made $170.
Doesn't seem like a good turnaround, right?
But what if you knew your average customer value is $50? What if you managed to build the perfect solo ads funnel?
It changes everything. The solo is now a success, not a fiasco. And it's a matter of figuring out a way to make an extra $10 per customer to be making money. But even if you can't, and you're just breaking even, that's great too, because you're getting customers for free!
This also works the other way around.
Imagine you ran a 1000 click solo ad that generated 30% optin rate (300 opt ins) and 20 $17 sales. The solo ad cost you $500 and you made $340.
Not bad. More than half your money back.
But what if these customers have a lifetime value of just $25?
That means it's not profitable to scale with this source, unless you find a way to double your LCV.