As much as I love buying solo ads (and of course, selling!), I am the first to admit there's no one size fits all traffic source.
Because even though email traffic is one of the most profitable ways to get new leads and turn old leads into new customers, you must recognize what traffic method is ideal for your online business by asking yourself the following questions..

1. Who is my ideal client?
2. What's my client's decision making habits?
3. What's the fastest and most effective way to get in front of my dream client?
Here's why these questions are important to you if you're considering buying solo ads in 2018..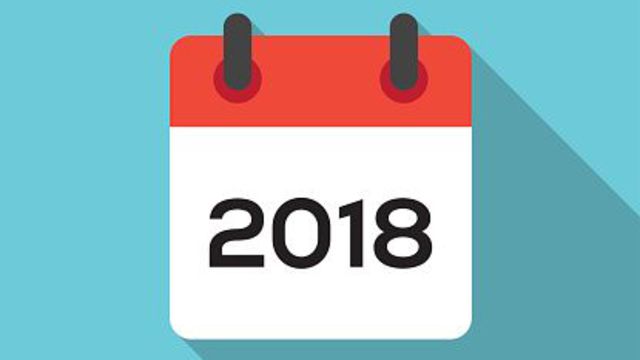 If you're an SEO agency looking for a fortune 500 company as your next client, you're going to increase your chances of success by getting in front of the CEO or CFO of that company – the decision maker- the moment they're looking for an SEO solution.
What's that moment? Ideally, that's when they're getting on Google and typing "Search Engine Optimization Agency" in the search box. Less ideal – it's when they ask a friend or an industry expert for a recommendation.
Running a solo ad to a list of fortune 500 CEOs isn't likely to produce as an effective of a result for obvious reasons. First one being that someone in that position isn't casually scanning their inbox for solutions. They pay attention to solutions only when they're pressed by the problem at hand.
On the other hand, if you're an affiliate marketer who makes money promoting other people's products – solo ads can be a god send for you. For example, if you found a high-converting weight loss offer and you don't have a weight loss list (and your Facebook ads account just got slapped) – you can rent other people's weight loss lists to build your own quickly and easily and affordably. This would then enable you to erect a whole new income stream for your online business in a matter of days with min risk.
Of course, as an affiliate marketer you could also use mobile networks traffic, pay per view ads, banner media or even build a blog around weight loss. But all of those would be more expensive, more time consuming and more technically demanding options.
To better understand if buying solo ads can work for you, first, it's important you understand what solo ads are.
Solo ads have nothing to do with the Star Wars franchise or my personal favourite character in the whole saga Han Solo.
A solo ad is a fixed-cost-per-click traffic method which allows you to rent other people's customer lists for a one-time promotion (hence the word "solo") for a negotiable fee. So essentially, Solo ads are effective because when done right they allow you to target your ideal customers who are already buying products and services similar to what you offer or at least complementary to your offer.
In theory, buying solo ads can work for anyone. In practice, though, they can only work for certain markets, because of how challenging it is to get lists of certain types of customers and prospects.
For example, buying solo ads will work for you if you're a real estate guru who teaches people how to get their first rental property with no money down because that's an information product or coaching. But buying solo ads may not work for an actual real estate agent looking to rent or flip a property because he or she will need an email list of people who live in that particular area and who also invested in a home in the last 12 months. See how difficult it can be to get such a list?
It's easy to figure out whether or not you should be buying solo ads in your online business. Below I've listed 12 questions that help you decide whether or not solo ads are right for your online business. These will help you achieve one of two things. They'll either put you on track to effectively growing your online business with one of the most responsive traffic methods available today. Or they'll help you avoid the trial and error necessary to figure out whether or not solo ads are right for you. And if you operate several businesses, you may find which one of your income streams solo ads can help you grow.
Answer the following questions to determine if solo ads are the best traffic method for your business right now:
1. Do you market information, consulting, coaching or any other type of educational programs?
Congratulations! Buying Solo ads is a great fit for you!
I love information products. They're easy to create. They cost next to nothing to make. You can come up with an idea and complete a high-end information product, that would make you $100,000 richer this year, in a short weekend.
Information marketing is truly awesome. Because if you're an information marketer (if you're a coach or consultant – you're an information marketer), you've got a huge advantage over business owners selling physical goods or people who are held hostage by the locations where they operate their businesses like in the seminar/workshop business.
The advantage you've got is you don't discriminate your clients based on their location. You can just as easily sell a $1,000 program to a 29-year-old located in Oklahoma as 64-year-old in Rochester, New York. This means, your only focus when looking for lists to mail is what they've bought in the past, what are they interested in and how soon can you mail.
2. Do you market a done for you service such as search engine optimization, reputation management, design, coding, outsourcing, etc?
Good news is buying solo ads can work for you. It's just going to take some work.
B2B solo ads are trickier than information marketing solo ads to mass-market niches (see below). Hence B2B service providers run into the issue of locating lists that fit their demographic, psychographic and finagraphic. It's possible. But it's hard. There's probably faster and easier methods for B2B service providers to get clients.
3. Do you operate in a wide-appeal market or niche?
You're in luck. Buying solo ads will rock your world!
Having been running world's largest solo ads agency for the past 8 years, I've seen all kinds of offers, funnels and websites. You'd be shocked to discover the kinds of niches that exist. People buy the craziest things when no one's looking. Chicken coops is one such niche. Animal herpes is another. And how about supplements that suppress sex drive? Yep, they exist and someone's selling 'em because apparently someone's buying!
Unfortunately, those micro-niches aren't big enough for you to be able to easily tap into targeted email lists. So in the unlikely event of you finding such lists, you're going to be disappointed with their size. Solo ads work really well with wide-appeal markets. Health and wellness, personal development, get rich and business opportunity, dating and finding your soul mate, and the list goes on and on. Anything mass-market is worth pursuing with solo ads because chances are you'll find huge lists to tap and the list owners open to the idea of "pimping their databases."
4. Do you sell Physical Goods, Dropship on Amazon or operate a Shopify store?
Bummer. Buying solo ads won't work for you. Try Instagram or AdWords.
If you're an ecommerce marketer, don't waste your time with solo ads. You should totally build a list though. If you're not, you're leaving 50% of profits on the table.
5. Do you market to English speakers?
That's a good thing. If all the other requirements check out, solo ads are worth taking a look for you.
I'm not saying solo ads don't work for non-English speaking niches. World is slowly catching up with the western digital economy. There's a large Spanish internet marketing community. There's a fast-growing Brazilian segment. Russia is full of internet millionaires and Europe isn't far behind. But none of these markets are a match to United States, Canada, England and Australia markets. There's no arguing with the possibility of tapping into your local mailing lists. But it's 100x easier if you're selling to English speakers.
6. Are you familiar with the concept of list building and are you attempting to or are actively building your email list right now?
Great. Buying solo ads will grow your email list on steroids.
List building is as important to success with solo ads as a working gearbox to a race car. Without it, it'd be like revving up your engine without any way to send the power down to the wheels. So by putting solo ad traffic on your list first, you're not only maximizing each lead, but you're also creating an opportunity to follow up with non-converts for as long as necessary to convert them. For more information on how and why you must build a list when using solo ads, listen to my podcast.
7. Do you have an email follow up or any other type of follow up in place?
You rock. You're setting yourself up for success with any traffic source, not just solo ads!
Let's be frank. Most solo ad visitors that hit your landing page will not buy right away. They don't know you well enough. They'll buy over time, if you consistently follow up with them. That's one of the market's laws you must embrace. Because those who do, are rewarded with long-term success in online marketing. Discover how I create effective email follow up campaigns on this episode of the List Building Lifestyle Show, and in this extensive guide on how to write an email follow up series.
8. Do you have a deep backend?
Sweet. You may even turn a profit on every solo ad you run!
Ideally, anyone who ever attempts solo ads feels they've found the silver bullet. They secretly hope every solo ad they run will not only pay for itself, but also make them a profit. As a result, this would allow them to scale their online business to their dream income, whatever that income may be.
The reality offers an almost stark contrast though. Because most people who run solo ads not only don't breakeven, they don't make a cent. Some of it is because they buy fake traffic or from low quality solo ad sellers. Often, however, they are simply victims of bad funnels with a non-existant back end.
The secret to making money while building your list with solo ads is in making few high-ticket sales on the back end of your sales funnels. It's not about making more front end sales – which is often next to impossible to pull off anyway. Highest converting offers I've seen rarely climb over 3%-5% front end sales conversion. It's the back end where they make their money. Upsells can convert at a crazy 30%-80%. The money's in the backend. Build one before buying your next solo ad. If you don't know how to build one, get one here.
9. Are you looking to grow a physical business based in particular area?
Uh-uh… it's not happening.
There's no lists to rent for you here. Try Facebook ads and local good ads.
10. Do you value time over money or vice versa?
Solo ads are massive time-savers. If you're someone who wants to make more money in less time through effective leverage – solo ads are worth a shot. If you prefer to put in the hours and save a few dollars, solo ads just aren't for you.
11. Are you a content creator? Do you enjoy creating content?
Solo ads aren't ideal for you.
Content creators do better with SEO, blogging and YouTube streams. Solo ads don't require as much content creation. So if you love creating content for your market, that's great. If you got the time and inspiration for it, that is. Otherwise, look into solo ads, you may fall in love!
12. How technical are you when it comes to your online business?
No matter your niche or type of business, if you're marketing online, you got to have a grip on the tech basics. With solo ads, that's as far as you'll ever have to go. The basics. If you love geeking out on tech stuff, there's other traffic generation methods that'll rock your boat. Like pay per view marketing or AdWords or even Facebook ads with their non-stop algorithm changes. Solo ads are perfect for marketers looking for simplicity and speed over technical intricacies.
There you go. These twelve questions will help you undoubtedly determine whether you should buy solo ads for your business.
Bookmark and review this tutorial anytime you're starting a new project, because it will undoubtably save you time and money you'd otherwise have to invest on testing.