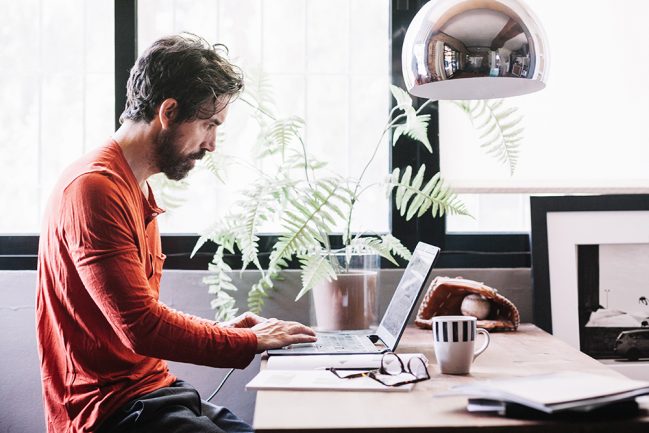 In the previous chapter of this 'Ultimate Guide' series I introduced you to the Perfect Solo Ads Sales Funnel.

I used this funnel architecture to build large buyer lists with solo ads as my primary traffic source.
Then, I used my buyer lists to become a super-affiliate in the internet marketing niche by emailing my list a lot.
In fact, here's a screenshot of a recent promo I ran for my friend Daniel Levis, the founder of Email Alchemy Elite.
As you can see, I drove less than 1,000 unique visitors to the sales page. Doesn't seem like much, especially for a guy who commands as much traffic as I do. But look at the earnings – $10.02 earning per click.
When I spoke to Daniel, he said I came second on his all-time leaderboard for highest EPCs.
Few super affiliates, let alone regular affiliates, can deliver such firepower. Only those with a highly-engaged buyer audience. Because of this exact reason, I devoted the first part of the guide to showing you how to publish your own info product.
That's the only way to build a buyer list of your own.
I taught this framework to dozens of private coaching clients over the years because it's the most profitable & proven solo ad model I know. And I hope you'll use it.
Now, In this part of my Ultimate Guide To Solo Ads, I'm going to show you how to promote affiliate offers directly, without building your own buyer list.
It's a good place to start if you're brand new. It's [rather] easy. You can be up and running within hours. You don't have to develop an info product, split test pricing or deal with angry customers.
But the speed & convenience of affiliate marketing comes at a price – more risk and less control.
As an affiliate, you're at the mercy of the product owner. They decide when you get paid, how much and worst of all – you lose your most valuable asset – the customer – in exchange for a one-time commission.
You put your advertising dollars at risk when you run traffic to promote their offer and walk away with a little bit of instant gratification while they mine the asset (e.g. customer) for long-term profits.
And that's the best case scenario. Worst case – you waste advertising dollars on a bad affiliate offer. There's no insurance policy. You don't get your money back if it doesn't convert.
You're a hired gun and you get paid only if you produce. That's why you shouldn't just buy solo ads to your affiliate link. Because all in all, there's just too much risk in that. You'll most likely lose money. Even with high quality solo ad traffic.
Affiliate marketing has a 95% failure rate. That's higher than restaurants that stand at roughly 60%.
You need protection.
You need an insurance policy.
And you need a proven plan.
And I'm going to hand you one.
It's the only way to promote affiliate products with solo ads without running your business into the ground. It's the only way to become one of the 5% who live the laptop lifestyle.
How to choose a high-converting affiliate offer for solo ads
I'm a huge House of Cards fan. In season 5, right after sabotaging the election, Kevin Spacey's character, Francis Underwood turns to the camera and introduces us to Flipism. He says:
"Flipism is a pseudo philosophy under which all decisions are made by flipping a coin. It originally appeared in the Disney comic "Flip Decision" where Donald Duck is challenged by professor Batty to decide everything on a coin toss."
That's how most marketers choose their affiliate offers. They pick what they think may sell well. Without testing or reviewing data of any kind. They could probably do better by flipping a coin.
Just like you wouldn't marry the first person you date – you shouldn't throw money at the first affiliate offer you find appealing.
Here's how to choose the best affiliate offer to promote with solo ads minus the guesswork…
Best affiliate commission structure for solo ads
Remember I told you the downside to being an affiliate marketer is more risk and less control? How you don't get to keep the most profitable asset – the customer?
As an affiliate marketer you only get one shot.
So make it count by choosing the affiliate program with the right commission structure that's capable of supporting your solo ad buys financially.
Most affiliates get hung up on the affiliate percentages and choosing a low front end price and that's a mistake.
The only thing that truly matters is the average earning per sale.
What's more profitable: an affiliate program that pays 100% commission on a $7 product or one that pays 50% on $197 offer?
Obviously, the high priced offer seems more attractive, because it pays almost 14 times more money per referral.
In other words, you need fewer sales to make more money.
And how about 100% commission on a $7 front end, 70% on $37 upsell and 50% on $197 second upsell?
See how the upsells change everything? Because suddenly, the earning potential soars to $241 per sale of which you'll get to keep $130.
So when offer-hunting keep in mind that you're looking for the affiliate program with the highest Average Commission Value.
In conclusion, high ACV is the key to scaling with solo ads.
How to calculate average commission value for any affiliate program
Let's pretend we're considering to promote this funnel:
Here's how to calculate the Average Commission Value for this funnel:
ACV = (Front End Price x 1) + (Upsell #1 Price x 0.7) + (Upsell #2 Price x 0.5)
What's the ideal 'Average Commission Value' for solo ads
Use the 50% ROI rule to gauge your ideal average commission value:
The 50% ROI rule states you should only promote affiliate offers that are capable of covering 50% of a 500-click Solo Ad cost with 1 sale.
On average, you can expect to pay at least $1 CPC (cost per click) for a high quality internet marketing solo ad. Sometimes less. Sometimes more. But that's the average. 500-click solo ad at $1 per click sets you back $500.
So this means, when running solo ads, you should only consider affiliate funnels capable of producing at least $250 per customer (not per sale) for you.
"Per customer" means you have to look at the entire affiliate funnel, rather than just your front end.
Here's a question that may help always make the right decision:
"If I only referred one customer to this affiliate offer and they purchased every program/product in the funnel (front end and all the upsells) – would I make at least 50% of my solo ad investment back?"
If the answer is "YES", you found your perfect affiliate offer for solo ads!
What works best with solo ads – General make money vs Niche affiliate offers
Even though you can target virtually any market with targeted solo ads, I'm going to focus on Internet Marketing & Make Money Online offers in this guide.
Why?
Because it's the most accessible niche for a newbie. It doesn't require credentials or education and it offers a wide range of high ACV affiliate offers for you to choose from.
Internet marketing niche is also very affiliate friendly.
Many products are launched expecting to rely heavily on affiliate traffic, so you'll never be left out of banners, email creative and other tools by the vendor.
You can also score huge reciprocity mailings if you refer enough sales for some product owners.
But you have to watch out for a common rookie mistake.
Since you're renting other people's lists, you either have to pick an affiliate offer that is likely to convert with any internet marketing list or be agile and promote a different affiliate offer with each list you rent.
Most solo ad lists will perform well with generic make money online offers – the ones that are sold using "opportunity lingo", since marketers use opportunity lingo to target people with no previous internet marketing experiences who are looking for ways to earn from home.
These prospects push back against technical skillset, sales skillset, marketing skillset and any other sort of skillset. That's why these programs all have the same feel and are often sold in the same way – no previous experience, no time and no brain required to make money from home!
Some of these programs come across cheesy, I admit. They may not feel like the best thing to promote. But truth is – that's what the market wants. Try marketing a program that says "it's possible, but you need web design and copywriting skills for this program to work" and watch people take their money to the next shiny opportunity that hits their inbox.
Do you have to promote these cheesy programs?
No, you don't. But you will make more money if you do.
My advice, if you don't want to compromise your integrity, is to research programs until you've found one that doesn't make you feel "dirty." There is an opportunity like that out there. It just requires a little extra digging and asking around.
When it comes to choosing the affiliate program that's going to [most likely] convert well with solo ads, you know you've found what you're looking for when the sales video promises lots of money in little time and mentions the word "system" about 33+ times.
Here's a good example:
And here's another classic one:
Generic MMO offers are the surefire choice. But you can also niche down, if you work with specialty solo ad lists in other niches.
Apply some common sense to your picks.
For example, if you partner up with a solo ad provider who owns a list building course, you're likely to make more money with a list building, email marketing, funnel building or traffic related affiliate offer.
The added benefit of niching-down is almost laughably easy sales.
The deeper you niche-down, the more passionate the prospect. And passionate prospects spend more money with less resistance.
Do you have to convince a Marvel comic buff to buy the Iron Man suite or Captain America's vibranium shield? No, you do not!
There's a challenge, however. Niche solo ad lists are harder to find and can be more expensive than general Internet marketing/Make money online solo ads.
Where to look for high-converting affiliate offers for solo ads
Affiliate game is all about status, so to get into the best affiliate programs you first need to prove you can sell.
That's hard to do if you don't have a list yet. Let alone a buyer list.
That's why I recommend getting your feet wet with the following affiliate networks first.
These networks don't ask for a list or a track record, so you're free to promote anything as long as it's listed on the network.
You don't need to beg for anyone's approval and the commissions are solid. Usually 50% or higher.
ClickBank
ClickBank is a platform that brings vendors and affiliates together.
You get access to thousands of offers to promote at 50%-75% commission the moment you sign up, and there's no approval or paperwork necessary.
ClickBank is a veteran network. It's been around as long as the internet itself.
Register a free ClickBank account
How to choose a high-converting affiliate offer for solo ads on ClickBank
JVZoo
JVZoo is another digital product marketplace that brings vendors and affiliates together.
What separates it from ClickBank is that JVZoo is now home to internet marketing product launches.
ClickBank used to be the product-launch scene, until the company got sold and the leadership decided to move away from hardcore make money online offers. Suddenly, legends like Frank Kern, Ryan Deiss, Andy Jenkins and Mike Filsaime found themselves on the street, so to speak.
JVZoo accepted the "rejects" and everyone followed. It is now one of the largest internet marketing affiliate communities in the world. Their events crowd thousands of affiliates. It's the place to be for affiliate marketers.
Register your free JVZoo account here
Keep an eye on all current and future JVZoo launches through Munch Eye.
How to choose a high-converting affiliate offer for solo ads on JVZoo
ClickSure
ClickSure specialty is binary, trading and gambling offers.
Forex and Binary trading are amongst the 7 most profitable niches. Along with weight loss, dating, gambling, make money from home, supplements and nutrition.
Personally, I don't go anywhere near this stuff, because it's too dirty. But some people are making quite a living selling trading memberships. Who am I to judge?
ClickSure is huge in this space.
Grab a free account if you're into that sorta thang
How to choose a high-converting affiliate offer for solo ads on ClickSure
Private Affiliate Programs
You'll make good money with public affiliate programs like ClickBank, JVZoo and Clicksure, because they offer everything a starter affiliate marketer needs.
The big money, however, is in private invite-only affiliate programs out of reach for 99% of affiliate marketers.
These programs are managed by experienced vendors and service providers who fine-tune their offers day and night to maximize conversions. They won't let just anyone in. No. So you'll have to prove your worth first.
These independent affiliate programs aren't advertised anywhere.
Why the secrecy? What's so special about private affiliate programs?
Thing is, it's not uncommon to make $5,000-$10,000 per month with just one private affiliate program. It's easy because these programs pay well, convert well and offer laughably large performance bonuses.
Typically, these affiliate programs pay $200 per sale or more and are heavy on the upsells. They're sold through a webinar – usually an automated one – which not only increases conversions compared to a predictable sales page or VSL but can also be disguised as free training when you promote it.
My friend Richard Legg has been running a private affiliate program for the last 5 years. He works with a handful of affiliates who promote his automated webinar each month. He pays them $400 per sale and if they refer more than 5 sales per month, he bumps them to $500 per sale.
Richard invited me into the program because we already worked together in the past. I promoted his Instant Traffic Shortcuts affiliate offer.
My marketing strategy for Richard's webinar came down to 3 follow up emails to my buyer list and a banner on my thank you page.
I made $2,000 in my first month, $1,400 my second month and 3rd month resulted in $2,200 in commissions. All with less than 100 visits to my affiliate link each month.
It was the easiest passive affiliate money I've ever made.
As a result, these days, it's the only sort of affiliate promotions I do.
Again, here's what I earned on a recent email campaign I ran to my list for a private email marketing affiliate program:
Besides better pay, they offer longevity. Private programs are kept in check all the time. Usually, they're the primary source of income for the vendor. They're groomed for maximum conversions at all times. And when the affiliate offer starts to die off, the vendor is quick to give it an extreme makeover that brings it back to life.
The challenge with private affiliate programs – they're like blood diamonds – Because they're really hard to find. And if anyone stumbles or gets invited into one – they keep their mouth shut about it.
The best (and perhaps the only) way to find these programs – without getting drunk with program owners at internet marketing seminars – is to Funnel Hack other marketers in your niche.
To Funnel Hack someone means to buy their product and carefully study their sales process to find out what works with the ultimate purpose of ethically copying (is there such a thing?) their best marketing tactics for your own benefit.
Observe their buyer list follow up emails, banners on their thank you pages and in their product members areas – they'll never waste precious web real estate on low converting offers.
Another clue –private affiliate programs, with a few exceptions, market products through automated webinars. So look for those. They'll look like this:

Sign up to attend the webinar and find out who's the host. That's usually the affiliate program owner.
Google host's full name and find his or her most up to date website.
Use the bio box on the right to contact. If there's no contact link, there's always a support email or support desk address. Don't waste time trying to contact the vendor on Social Media.
Enter your affiliate request into the blog contact form.
Use this script request script:
FIRST NAME, YOUR FIRST NAME here from YOUR WEBSITE.

I was Funnel Hacking OTHER AFFILIATE'S FULL NAME's funnel and noticed he's promoting your OFFER NAME offer.

I was wondering if you could give me more details about your affiliate program.

I've got a LIST SIZE audience that seems like a great match for this.

Sincerely,
YOUR NAME
Put the offer name in the subject line, because offer related emails are the first ones that get seen and responded to in the morning by the vendor.
Be casual. Address the vendor by first name only. Introduce yourself by first name and offer your website for more information.
By using the word Funnel Hacking and mentioning another affiliate's name you'll show competency and relevancy.
Use specific audience size to seem credible. If you don't have an audience – don't lie. Share how you plan to promote.
You will usually hear from the vendor within a day with sign up instructions.
How to promote CPA offers with solo ads
CPA (cost per action or cost per acquisition) is affiliate marketer's wet dream.
You can get paid too-good-to-be-true commissions for referring people to a toolbar or a plugin download, a free opt in or an application submission for an insurance quote.
Here's a full list of CPA affiliate offer types:
– Pay Per Call – get paid for getting someone to make a phone call after clicking your affiliate link
– Download/Install – get paid for getting someone to install a plug in or toolbar or even a mobile app
– Classic CPA – get paid a commission exceeding the sale price for referring a customer. For example: get paid $65 for referring a $47 sale.
– Email Submit – get paid for referring an email opt in
– Zip Code Submit – get paid for referring a zip code submission
– Free trial – get paid for referring a free trial for a product or service
CPA offers are one-shot money-makers.
Hence, they offer no flexibility or longevity. They're best to offset the solo ad cost on the follow up.
The two best ways to promote CPA offers are to place banner ads on your thank you pages and members areas & to email your list.
Maximize your CPA earnings by keeping your promotional material generic and rotating visitors between several CPA offers.
Here's how to set up a smart rotator link with Quality Click Control tracking software I talk about in the first part of this guide:
Monetize your exit traffic with free trial and email submit CPA offers:
How to find CPA offers that work with solo ads
First step is to find a CPA offer that works with solo ads.
There's dozens of CPA networks each hosting hundreds of offers. How do you find the right affiliate offer for your list without wasting weeks applying to networks and sorting through their inventory?
Simple. Just use OfferVault.
Follow this tutorial to see and understand how to use OfferVault to quickly find a high-converting and high-paying CPA affiliate offer for solo ads traffic:
How to get approved by ANY CPA network
Found a CPA affiliate offer you like?
Great. Now you have to join the CPA network that hosts it.
You'll see the network information here:
Head over to the network website by clicking the join network button:
You'll be asked to fill out a form that looks like this:
Fill out real information. Real email, real address, real phone number, the works.
Because they will call you.
Almost all CPA networks take screening seriously. They're fraud sensitive, so you should make it easy for them to reach you.
They don't expect you to be a super affiliate. But they want you to tell the truth.
Follow these steps to get on their good side:
– Call them as soon as you join. Don't wait for a call back. Use AffPaying to locate an affiliate manager's phone number and give them a call.
Most affiliates are used to hiding behind their computer screens. The idea of picking up the phone is bizarre to them. But it's mandatory for CPA marketing. Be the first to call and they'll take you seriously.
– Be transparent. Finally, don't try to impress them or lie about how big your list is. If you're a beginner – own it. They won't hold it against you. They appreciate honest affiliates.
How to unlock high-converting CPA offers nobody knows about
An affiliate manager (AM) will be assigned to you when you join a CPA network.
AM is your best friend in the CPA game, so send him or her a Christmas card and mark their birthday on your calendar.
AMs can alert you to rather high-converting offers, bump your payouts and even unlock CPA offers unavailable to other affiliates.
You get the point!